Myrtle Beach Bankruptcy Lawyer
Achieve Freedom from Debt: Call Our Bankruptcy Attorneys at (843) 839-9995
Deciding whether or not filing for bankruptcy is the right choice can be one of the hardest decisions that anyone can face for themselves and their family. Unfortunately in today's current economy, it may be the only decision that makes any sense.
Oftentimes, the situations that we are faced with are of no fault of our own. Whether you are facing unexpected health issues preventing you from work, going through a divorce proceeding, or simply have lost your job due to cutbacks, you are not alone.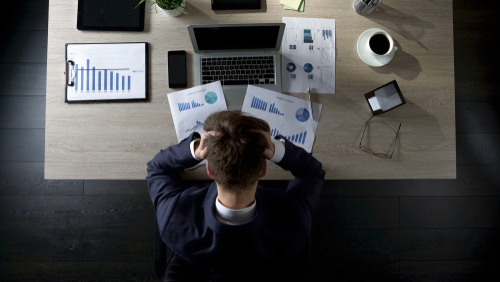 Contact the firm today to find out more about how Myrtle Beach bankruptcy attorney Huong T. Lam can help.
Emotional Struggles Caused By Debt
At Lam Law Firm, Myrtle Beach bankruptcy lawyer Huong T. Lam understands that having overwhelming debt can bring on:
Confusion
Anger
Shame
Stress
Frustration
Guilt
Anxiety
Fear
The attorney and staff at Lam Law Firm are here to help and guide you through this difficult process so that you can walk away with a renewed sense of peace.
It is our job to not only help you successfully discharge your debt, but also to help explain the complexity of bankruptcy rules and procedures in a way that you can relate to and understand. It is hard to believe that there is light at the end of the tunnel while you are sinking in a sea of debt. We can help shed some light on your situation so that you can begin your journey to that new beginning.
What are the Benefits of Declaring Bankruptcy?
Many believe that filing for bankruptcy will harm their financial future and plummet their credit score, but this is a common misconception. Our Myrtle Beach bankruptcy attorney often tells her potential clients that they actually appear more attractive to creditors post-bankruptcy filing than before.
Some of the benefits of filing for bankruptcy include:
Automatic Stay
Clearing the Slate and Rebuilding Credit
Save Your Home from Foreclosure
Preventing Creditors from Taking Action
Re-Possessing Property
After bankruptcy, their debt to income ratio is much lower and therefore is more attractive to creditors should these clients decide to purchase a home or vehicle in the future. For more information on the benefits of filing for Chapter 7 or Chapter 13, speak to a bankruptcy attorney in Myrtle Beach, SC today.
Which Type of Bankruptcy Is Right for Me?
Most people decide whether to file either Chapter 7 or Chapter 13 bankruptcy. Our Myrtle Beach bankruptcy attorney will first perform the "means" test to determine which chapter you qualify for. The "means test" examines your gross yearly combined income for the number of people in your household and determines whether you qualify for a Chapter 7 or Chapter 13 bankruptcy.
Furthermore, your Myrtle Beach attorney will also examine your financial situation more closely to determine which Chapter is best to save your home or vehicle should you be behind on the monthly payments.
Contact the firm today to find out more about how Attorney Huong T. Lam can help you file for bankruptcy in Myrtle Beach, SC.
How Can A Bankruptcy Attorney In Myrtle Beach Help You?
Having an experienced legal expert to help guide and support you through each step of the way is critical. Not only will your Myrtle Beach bankruptcy attorney help provide you clarity regarding the best route to take for your bankruptcy case, but he or she can be a great support system for you during this challenging time.
A bankruptcy attorney can help you by:
Offering Legal Advice: Providing you with important legal advice regarding all of the options available to you
Guiding You: Guiding you through each step of your bankruptcy case
Saving Time & Money: Help you avoid making any mistakes that may cost you more time and money
Providing Clarity: Giving you clarity regarding the best route to take regarding your specific situation
Supporting You: Offering you the emotional support that may help to alleviate stress
Negotiating: Effectively negotiating with creditors on your behalf
Rebuilding Credit: Help you rebuild your credit
Contact us today to learn more about how our bankruptcy attorneys in Myrtle Beach can help you achieve complete freedom from debt and help you rebuild your credit.
Chapter 7 Bankruptcy Versus Chapter 13 Bankruptcy
Chapter 7 allows the debtor to have the Court "discharge" or cancel most of his or her debts to obtain a fresh start.
Who Can File Chapter 7 Bankruptcy
Those who have low income and very few assets
Have unsecured debts such as medical bills, credit cards, personal loans, etc.
Are current on their mortgage and monthly vehicle payments
Chapter 13 bankruptcy allows the debtors to pay back a portion of their unsecured debts through the bankruptcy court over a period of 3-5 years.
Who Can File Chapter 13
Those who have higher income
Are not current on their monthly mortgage or monthly vehicle payments but wish to keep these assets after filing for bankruptcy
Have assets that would typically not be protected by the allowable exemptions.
Why choose Bankruptcy Attorney Huong T. Lam as your advocate?
She is prepared with nearly a decade of experience.
You will get the personalized attention that you deserve.
She will provide you with a clear road map on how to move forward.
You will not be judged.
Consultations are available to all prospective clients.
Suggested Reading:
What Are the Benefits of Filing Bankruptcy?
Top 6 Myths About Bankruptcy
Individual Bankruptcy vs. Joint Bankruptcy