What are the GRID Rules of Social Security?
The social security office has recently brought about the GRID rules. These rules apply in the following circumstances:
The applicant's illness or condition is not listed by the social security department
The impairment is extremely severe
The applicant is not working substantial gainful activity
The illness prevents the applicant from working any previous jobs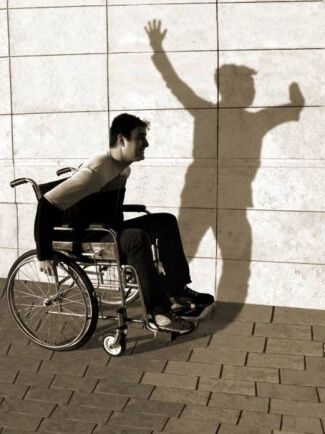 In these cases, the social security department will first decide on what level of exertion you can perform in a work environment. The categories are divided from the least level of exertion to most:
Sedentary
Light
Medium
Heavy
Very heavy
Once the social security office has concluded on your level of exertion, they will then correlate it with the GRID chart with your age, education, level, and past work. From this, they will make their decision about whether you can legally be considered disabled.
Your physical abilities are not the only factor in determining your disability. Generally, the older and less educated you are, the more likely you will be found disabled. The social security office does have specific ages and categories in which they place you according to your age.
18-49 years of age is considered to be a "younger individual"
50-54 years of age is "approaching advanced age"
55 and older is "advanced age"
Below you will find a copy of the GRID the social security office will use when determining your case. How it works:
Find which category you fall under listed above by your age
Next, consider your education – are you "limited or less" by not completed 12 years of schooling, "high school graduate" or "high school graduate and more"?
Then, determine whether your previous work experience was skilled, unskilled, transferrable, or not transferable

(Specifically, if you have a special skill needed to perform your job and if the experience be carried to a new job)
Understanding GRID rules can be overwhelming and confusing. If you still have questions concerning social security benefits or how to read the GRID rules, please call our office today for a free consultation!
GRIDs for Sedentary Work
| | | | | |
| --- | --- | --- | --- | --- |
| Rule | Age | Education | Previous Work Experience | Decision |
| 201.01 | Advanced Age | Limited or less | Unskilled or none | Disabled |
| 201.02 | Advanced Age | Limited or less | Skilled or semiskilled-skills not transferable | Disabled |
| 201.03 | Advanced Age | Limited or less | Skilled or semiskilled-skills transferable | Not disabled |
| 201.04 | Advanced Age | High school graduate or more-does not provide for direct entry into skilled work | Unskilled or none | Disabled |
| 201.05 | Advanced Age | High school graduate or more-provides for direct entry into skilled work | Unskilled or none | Not disabled |
| 201.06 | Advanced Age | High school graduate or more-does not provide for direct entry into skilled work | Skilled or semiskilled-skills not transferable | Disabled |
| 201.07 | Advanced Age | High school graduate or more-does not provide for direct entry into skilled work | Skilled or semiskilled-skills transferable | Not disabled |
| 201.08 | Advanced Age | High school graduate or more-provides for direct entry into skilled work | Skilled or semiskilled-skills not transferable | Not disabled |
| 201.09 | Closely approaching advanced age | Limited or less | Unskilled or none | Disabled |
| 201.10 | Closely approaching advanced age | Limited or less | Skilled or semiskilled-skills not transferable | Disabled |
| 201.11 | Closely approaching advanced age | Limited or less | Skilled or semiskilled-skills transferable | Not disabled |
| 201.12 | Closely approaching advanced age | High school graduate or more-does not provide for direct entry into skilled work | Unskilled or none | Disabled |
| 201.13 | Closely approaching advanced age | High school graduate or more-provides for direct entry into skilled work | Unskilled or none | Not disabled |
| 201.14 | Closely approaching advanced age | High school graduate or more-does not provide for direct entry into skilled work | Skilled or semiskilled-skillsnot transferable | Disabled |
| 201.15 | Closely approaching advanced age | High school graduate or more-does not provide for direct entry into skilled work | Skilled or semiskilled-skills transferable | Not disabled |
| 201.16 | Closely approaching advanced age | High school graduate or more-provides for direct entry into skilled work | Skilled or semiskilled-skills not transferable | Not disabled |
| 201.17 | Younger individual age 45-49 | Illiterate or unable to communicate in English | Unskilled or none | Disabled |
| 201.18 | Younger individual age 45-49 | Limited or less-at least literate and able to communicate in English | Unskilled or none | Not disabled |
| 201.19 | Younger individual age 45-49 | Limited or less | Skilled or semiskilled-skills not transferable | Not disabled |
| 201.20 | Younger individual age 45-49 | Limited or less | Skilled or semiskilled-skills transferable | Not disabled |
| 201.21 | Younger individual age 45-49 | High school graduate or more | Skilled or semiskilled-skills not transferable | Not disabled |
| 201.22 | Younger individual age 45-49 | High school graduate or more | Skilled or semiskilled-skills transferable | Not disabled |
| 201.23 | Younger individual age 18-44 | Illiterate or unable to communicate in English | Unskilled or none | Not disabled |
| 201.24 | Younger individual age 18-44 | Limited or less-at least literate and able to communicate in English | Unskilled or none | Not disabled |
| 201.25 | Younger individual age 18-44 | Limited or less | Skilled or semiskilled-skills not transferable | Not disabled |
| 201.26 | Younger individual age 18-44 | Limited or less | Skilled or semiskilled-skills transferable | Not disabled |
| 201.27 | Younger individual age 18-44 | High school graduate or more | Unskilled or none | Not disabled |
| 201.28 | Younger individual age 18-44 | High school graduate or more | Skilled or semiskilled-skills not transferable | Not disabled |
| 201.29 | Younger individual age 18-44 | High school graduate or more | Skilled or semiskilled-skills transferable | Not disabled |
GRIDs for Light Work
| | | | | |
| --- | --- | --- | --- | --- |
| Rule | Age | Education | Previous Work Experience | Decision |
| 202.01 | Advanced Age | Limited or less | Unskilled or none | Disabled |
| 202.02 | Advanced Age | Limited or less | Skilled or semiskilled-skills not transferable | Disabled |
| 202.03 | Advanced Age | Limited or less | Skilled or semiskilled-skills transferable | Not disabled |
| 202.04 | Advanced Age | High school graduate or more-does not provide for direct entry into skilled work | Unskilled or none | Disabled |
| 202.05 | Advanced Age | High school graduate or more-provides for direct entry into skilled work | Unskilled or none | Not disabled |
| 202.06 | Advanced Age | High school graduate or more-does not provide for direct entry into skilled work | Skilled or semiskilled-skills not transferable | Disabled |
| 202.07 | Advanced Age | High school graduate or more-does not provide for direct entry into skilled work | Skilled or semiskilled-skills transferable | Not disabled |
| 202.08 | Advanced Age | High school graduate or more-provides for direct entry into skilled work | Skilled or semiskilled-skills not transferable | Not disabled |
| 202.09 | Closely approaching advanced age | Illiterate or unable to communicate in English | Unskilled or none | Disabled |
| 202.10 | Closely approaching advanced age | Limited or less-at least literate and able to communicate in English | Unskilled or none | Not disabled |
| 202.11 | Closely approaching advanced age | Limited or less | Skilled or semiskilled-skills not transferable | Not disabled |
| 202.12 | Closely approaching advanced age | Limited or less | Skilled or semiskilled-skills transferable | Not disabled |
| 202.13 | Closely approaching advanced age | High school graduate or more | Unskilled or none | Not disabled |
| 202.14 | Closely approaching advanced age | High school graduate or more | Skilled or semiskilled-skills not transferable | Not disabled |
| 202.15 | Closely approaching advanced age | High school graduate or more | Skilled or semiskilled-skills transferable | Not disabled |
| 202.16 | Younger individual | Illiterate or unable to communicate in English | Unskilled or none | Not disabled |
| 202.17 | Younger individual | Limited or less-at least literate and able to communicate in English | Unskilled or none | Not disabled |
| 202.18 | Younger individual | Limited or less | Skilled or semiskilled-skills not transferable | Not disabled |
| 202.19 | Younger individual | Limited or less | Skilled or semiskilled-skills transferable | Not disabled |
| 202.20 | Younger individual | High school graduate or more | Unskilled or none | Not disabled |
| 202.21 | Younger individual | High school graduate or more | Skilled or semiskilled-skills not transferable | Not disabled |
| 202.22 | Younger individual | High school graduate or more | Skilled or semiskilled-skills transferable | Not disabled |
GRIDs for Medium Work
| | | | | |
| --- | --- | --- | --- | --- |
| Rule | Age | Education | Previous Work Experience | Decision |
| 203.01 | Closely approaching retirement age | Marginal or none | Unskilled or none | Disabled |
| 203.02 | Closely approaching retirement age | Limited or less | None | Disabled |
| 203.03 | Closely approaching retirement age | Limited | Unskilled | Not disabled |
| 203.04 | Closely approaching retirement age | Limited or less | Skilled or semiskilled-skills not transferable | Not disabled |
| 203.05 | Closely approaching retirement age | Limited or less | Skilled or semiskilled-skills transferable | Not disabled |
| 203.06 | Closely approaching retirement age | High school graduate or more | Unskilled or none | Not disabled |
| 203.07 | Closely approaching retirement age | High school graduate or more-does not provide for direct entry into skilled work | Skilled or semiskilled-skills not transferable | Not disabled |
| 203.08 | Closely approaching retirement age | High school graduate or more-does not provide for direct entry into skilled work | Skilled or semiskilled-skills transferable | Not disabled |
| 203.09 | Closely approaching retirement age | High school graduate or more-provides for direct entry into skilled work | Skilled or semiskilled-skills not transferable | Not disabled |
| 203.10 | Advanced Age | Limited or less | None | Disabled |
| 203.11 | Advanced Age | Limited or less | Unskilled | Not disabled |
| 203.12 | Advanced Age | Limited or less | Skilled or semiskilled-skills not transferable | Not disabled |
| 203.13 | Advanced Age | Limited or less | Skilled or semiskilled-skills transferable | Not disabled |
| 203.14 | Advanced Age | High school graduate or more | Unskilled or none | Not disabled |
| 203.15 | Advanced Age | High school graduate or more-does not provide for direct entry into skilled work | Skilled or semiskilled-skills not transferable | Not disabled |
| 203.16 | Advanced Age | High school graduate or more-does not provide for direct entry into skilled work | Skilled or semiskilled-skills transferable | Not disabled |
| 203.17 | Advanced Age | High school graduate or more-provides for direct entry into skilled work | Skilled or semiskilled-skills not transferable | Not disabled |
| 203.18 | Closely approaching advanced age | Limited or less | Unskilled or none | Not disabled |
| 203.19 | Closely approaching advanced age | Limited or less | Skilled or semiskilled-skills not transferable | Not disabled |
| 203.20 | Closely approaching advanced age | Limited or less | Skilled or semiskilled-skills transferable | Not disabled |
| 203.21 | Closely approaching advanced age | High school graduate or more | Unskilled or none | Not disabled |
| 203.22 | Closely approaching advanced age | High school graduate or more-does not provide for direct entry into skilled work | Skilled or semiskilled-skills not transferable | Not disabled |
| 203.23 | Closely approaching advanced age | High school graduate or more-does not provide for direct entry into skilled work | Skilled or semiskilled-skills transferable | Not disabled |
| 203.24 | Closely approaching advanced age | High school graduate or more-provides for direct entry into skilled work | Skilled or semiskilled-skills not transferable | Not disabled |
| 203.25 | Younger individual | Limited or less | Unskilled or none | Not disabled |
| 203.26 | Younger individual | Limited or less | Skilled or semiskilled-skills not transferable | Not disabled |
| 203.27 | Younger individual | Limited or less | Skilled or semiskilled-skills transferable | Not disabled |
| 203.28 | Younger individual | High school graduate or more | Unskilled or none | Not disabled |
| 203.29 | Younger individual | High school graduate or more-does not provide for direct entry into skilled work | Skilled or semiskilled-skills not transferable | Not disabled |
| 203.30 | Younger individual | High school graduate or more-does not provide for direct entry into skilled work | Skilled or semiskilled-skills transferable | Not disabled |
| 203.31 | Younger individual | High school graduate or more-provides for direct entry into skilled work | Skilled or semiskilled-skills not transferable | Not disabled |