Filing for bankruptcy in Myrtle Beach, SC, can help you settle overwhelming debt so you can
rebuild your finances from the ground up. However, doing so can have its downsides. When you file for bankruptcy, your personal assets are scrutinized and if not protected, they may be used to settle those outstanding debts, and for many filers, this raises concern about whether or not they'll be able to keep their homes after filing.

Though it's possible that you may keep your home when you file, it's important to speak with a bankruptcy attorney to understand the risks. Here are a few things you can do to increase your chances of keeping your home while discharging your debts.

Make Sure Bankruptcy Is Your Best Option

Bankruptcy is not going to be an option for every consumer. The best way to ensure that you keep your home is to weigh all your debt repayment options before filing for bankruptcy. If you can find ways to make the minimum payments for each outstanding debt you have, you'll avoid having to file bankruptcy in the first place. This makes it easier for you to stay in your home while chipping away at your debt over time. If you have a short list of creditors you may see if you can settle the debts for a lower amount. Bear in mind that these creditors may ask for payment in full to settle. However, if you can't afford your debt payments and cannot find an alternative, bankruptcy may be the best choice.

Stay Current on Your Mortgage Payments

If you're trying to keep your home while filing for Chapter 13 bankruptcy, you'll want to do
everything you can to stay current on your mortgage payments. Doing so shows your mortgage lender that you're able to afford your home. If you are not current, there are still options available to you. It is important to speak to an attorney. In a Chapter 7, you must absolutely be current in order to file and keep your home. The same is true for any vehicles that you wish to retain.

Look at Your Equity

In South Carolina, a portion of your home's equity is considered exempt during bankruptcy. As of 5/2023, the South Carolina exemption for each debtor is $67,100. If there is more than one person filing, you would double this amount as long as they are on the deed. If the property is exempt, it means the equity cannot be used to settle your debts. If you recently purchased your home or only have a small amount of equity built up in your home, you'll likely be able to keep your house provided you're current on your mortgage. If you have a large amount of equity, it is still possible to declare bankruptcy, but you may be limited as to the Chapter that you can file under.
If you're considering filing for bankruptcy, let your attorney review your current mortgage statements to determine whether you have a small enough amount of equity to qualify.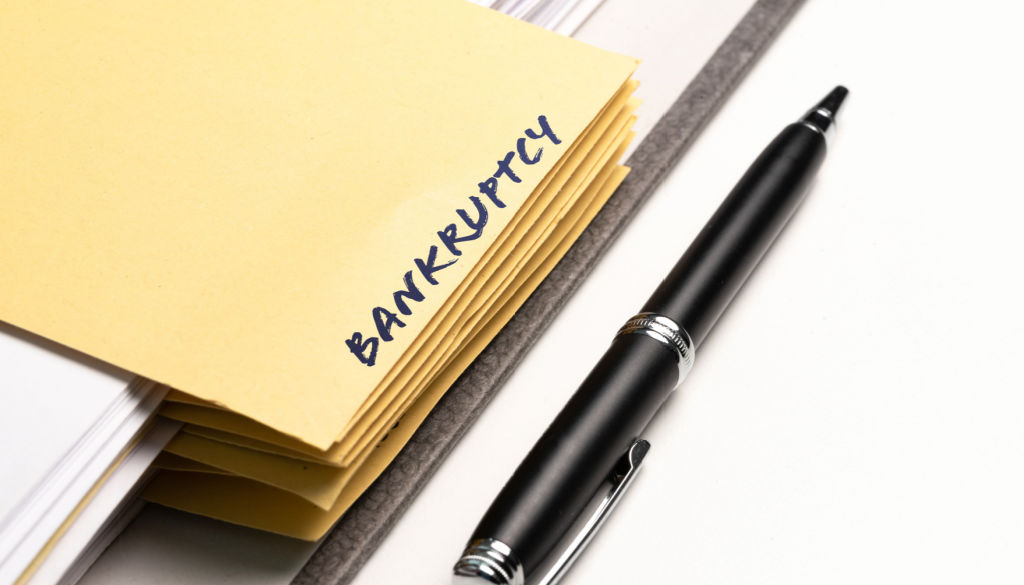 Consider Filing Chapter 13 Bankruptcy

If there are equity issues with your property, Chapter 7, also called straight bankruptcy as it just gets rid of any dischargeable debts, may not be the right path for you. But the good news is that it is not the only option for consumers. Chapter 13 bankruptcy is still a viable option for many debtors.

Chapter 13 bankruptcy allows you to establish a debt repayment plan with your creditors. Rather than getting rid of your outstanding debts, you'll make monthly payments to the Trustee for a period of 36 or 60 months. This is also helpful for those behind on their mortgage since you can put arrearage payments in the plan as well as your regular monthly payment. The exact amount you'll pay will depend on the Trustee's discretion based on your income and regular expenses. This is the best way to make sure that you retain your home.

If You File, Work With an Attorney

Keeping your home while filing for bankruptcy is possible, but it's something you'll need to plan
for throughout the process. The best thing you can do is work with an experienced bankruptcy
attorney as soon as you're ready to explore your options. At Lam Law Firm, our dedicated team
will help you navigate the entire process from making sure that bankruptcy is the right choice
to understanding the Trustee, bankruptcy hearing and through to the completion of your case. Contact us today to schedule a consultation.